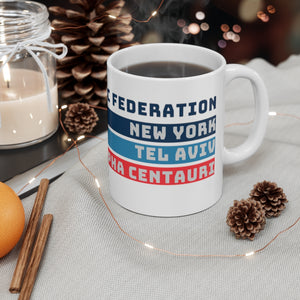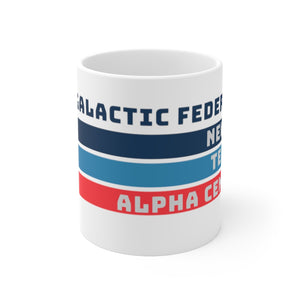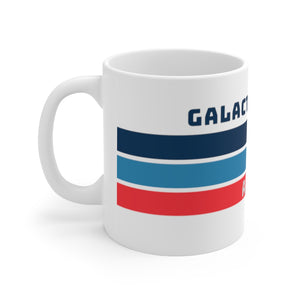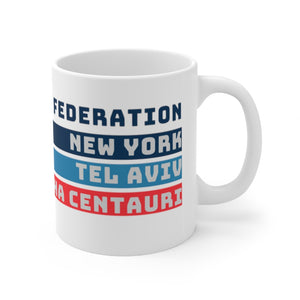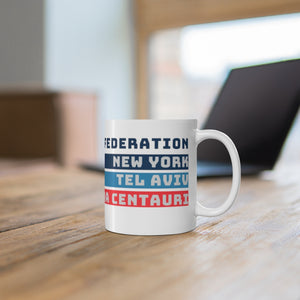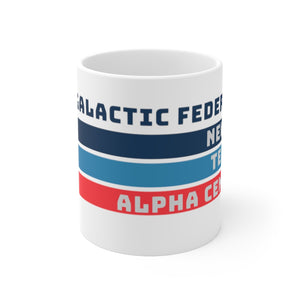 NY-Tel Aviv-Alpha Centauri Galactic Federation Mug 11oz
There's chic and then there's Galactic chic. This mug is Cosmospolitan!
The mug is made of white, durable ceramic and comes in 11oz size. Place a witty and eye-catching design to make it the perfect gift for every true coffee or tea lover.
.: White ceramic
.: 11 oz (0.33 l)
.: Rounded corners
.: C-handle